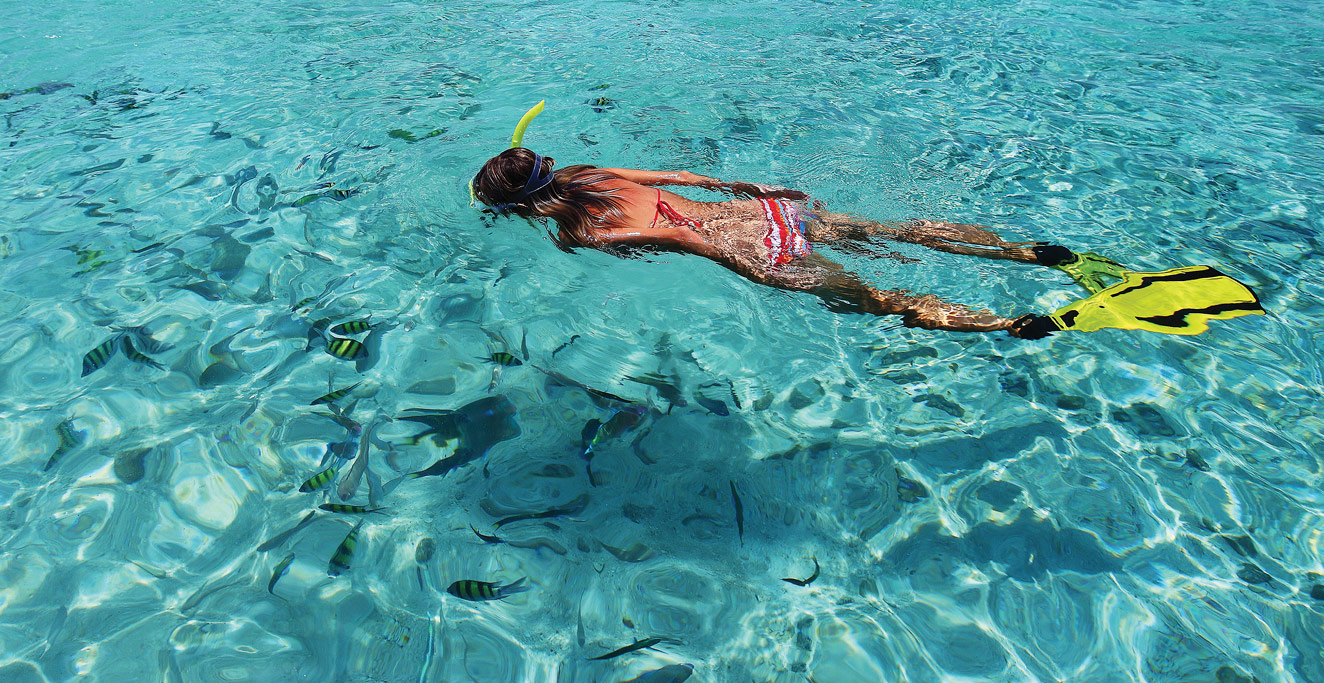 Due to Pohnpei's encircling mangrove forests and heavy rainfall, going snorkeling isn't quite as easy to do as it might be on other islands that have beach access and drier climates. Continuous out-flow from the island's many streams and rivers carry sediment into the inner lagoon, reducing visibility and inhibiting reef development. So, if you want to see the truly stunning reef-life that Pohnpei has to offer, you'll have to get in a boat or kayak and get away from the coasts, out to the outer lagoon, the fringing reefs of small off-shore islands, and the barrier reef passes.
Entering any marine protected areas, sanctuaries, or mangrove reserves requires a permit. Visit our MPA page for details.
Where to Snorkel
We'll be adding to this list little by little as each Eco-Adventure Map Guide is completed.
Adventures >> Snorkeling