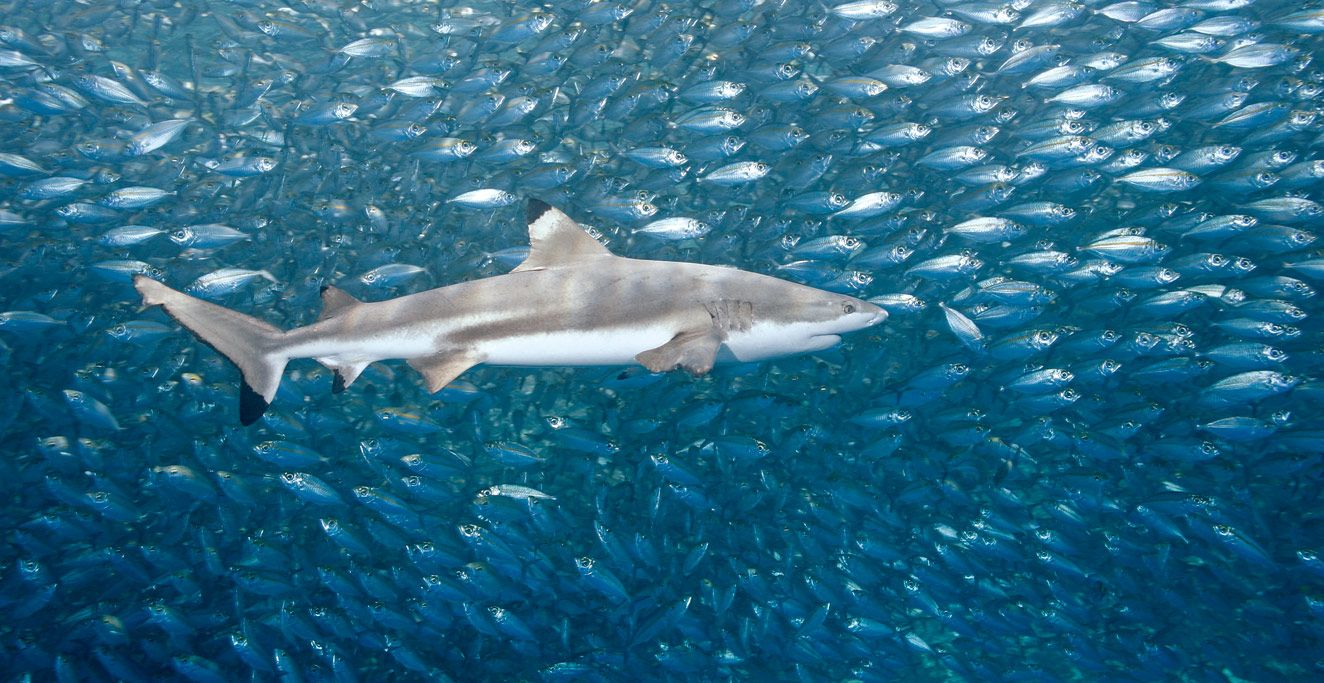 Most of the divers who visit the Micronesian region focus on well-known destinations like Palau and Chuuk. Pohnpei's SCUBA scene is much like its surfing scene was prior to the late 1990s — few people have any clue what they're missing, nor can they imagine the untapped potential that lies beneath the crystal blue of Pohnpei's waters. Partly this is because the local dive businesses of the past were terribly inexperienced and poorly-run; did not advertise; or catered only to a very select group of people. Partly it is the fault of an incredibly inept state tourism body, which has never had the faintest inkling about what eco-tourists or divers might be interested in or how to market those things to them. Japanese-owned Phoenix Marine Sports handled the diving well enough, but never made an effort to reach beyond Japanese clientele. As Japan's economy languished, the company slowly began to fall apart. Iet Ehu was famous for its unreliability and poor safety record. The final blow to the diving establishment on the island was the untimely closure of The Village Hotel in April 2013 as a result of disputes over the renewal of a land lease.
Two diving operations remain, one of which — Club Pareo — targets Japanese customers almost exclusively. Like many things on Pohnpei, diving has became something of a do-it-yourself venture for the average traveler. There's a chance that a change may be on the horizon (especially with the summer 2014 opening of Mangrove Bay Hotel), but we'll just have to wait and see.
Bringing Gear on the Airplane
Pohnpei Surf Club and Club Pareo have limited gear for rent, but they only rent to divers going out on their boats. If you plan to hire a small local boat or dive with one of the expat dive groups on the island, you'll need to bring your own gear. United Airlines has no specific restrictions regarding dive gear, but your bag must remain under 22.68 kg (50 lbs) and have total linear dimensions (length + width + height) of less than 157.5 cm (62 in) to avoid costly over-weight / over-sized baggage fees. You will have to pay an excess baggage fee for each extra piece of luggage beyond the first free one. This fee is based on your point of origin and rarely exceeds $70 each way.
Where to Dive
Local SCUBA experts have identified scores of dive sites in the area — all of which are marked on the 15 x 16 inch map in the Marine Attractions Eco-Adventure Map Guide available for free at the Australian Embassy. We've only listed sites on this page with features or conditions that make them stand out above the rest.
Entering any marine protected areas, sanctuaries, or mangrove reserves requires a permit. Visit our MPA page for details.
ACKNOWLEDGMENTS
We'd like to extend a big kalahngan to Mike Viti, John Ranahan, and Karino Olpet for sharing their in-depth, first-hand knowledge about SCUBA diving on Pohnpei — without which this page could not have been created. Image Credits: Manta Road (Whitney McCurdie). All others licensed from www.shutterstock.com.
Adventures >> SCUBA Diving